Welcome to Threshold Counseling Services
I believe the counseling experience is one of a very personal, shared interaction between two people; the most crucial aspect of this relationship is trust. To help you build this trust, I want to share with you my professional belief, background, and most importantly, your rights. Please read through this site prior to our first session and make a list of any questions you may have.
Counseling Philosophy
Counseling is a joint effort, which cannot be successful without your hard work, and courage. There are many reasons people seek counseling; regardless of the reasons, I believe an enhanced sense of self-understanding and acceptance is essential in all situations, to include: understanding how past experiences have shaped the way we view ourselves, as well as how we understand relating to others.
Therapy provides a safe place to explore reactions, thoughts, and feelings about people in your life as well as yourself. It allows you the opportunity to practice new ways of interacting and when ready, to try these in other relationships. I believe that each individual has a unique view of the world, based on his/her role in it. The understanding that none of us are totally individual, but are part of a whole, either a small family unit or as a part of the greater community, is critical to the growth process.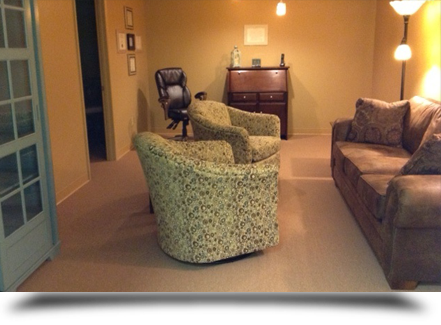 At times a child can experience a traumatic event or separation from their immediate supports and when this happened they can experience an attachment disorder. Attachment disorder is a broad term intended to describe disorder of mood behavior, and social relationships arising from a failure to form normal attachments to primary care giving adult in early childhood, resulting in problematic social expectations and behaviors. At Threshold Counseling Services we use several different methods of play, art, and sand therapy to try and work through the confusions, mistrust, and anger a child creates to
protect themselves.
Make an Appointment
We look forward to meeting you so we can get down to the heart of your issues. Call today to schedule
an appointment.